WA State Honeycrisp Apple Juice "is the best I've ever tasted!"
Honeycrisp Apple juice we recently pressed changed my mind about whether you need juicing apples that were not top quality table apples! We recently went to a community get together near Rochester, WA and Centralia, WA where residents of the Lincoln Creek and Independence Creek areas met to press apples together. The get together attracted fresh apple juice loving locals and the apple press was provided by the wonderful Jack Russell Family. We brought about 45 lbs of Honeycrisp Apples to press into juice from our farm from a heirloom all organic apple tree we have growing there.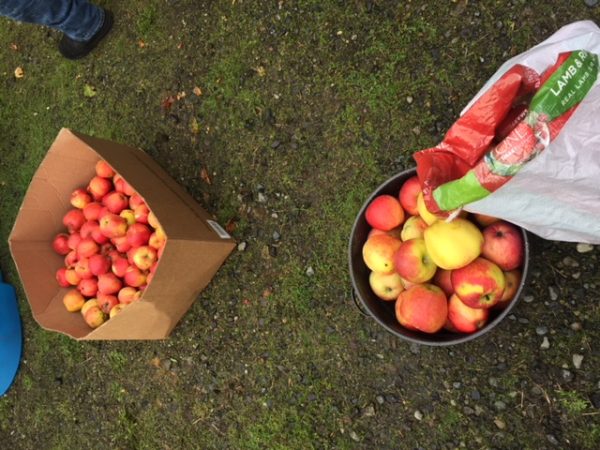 In the picture above you can see the size difference from the Honeycrisp Apples from our farm on the right, and the typical apples on the left. Our apples were so large that we had to take special care not to jam the apple shredder as we put them into the hopper.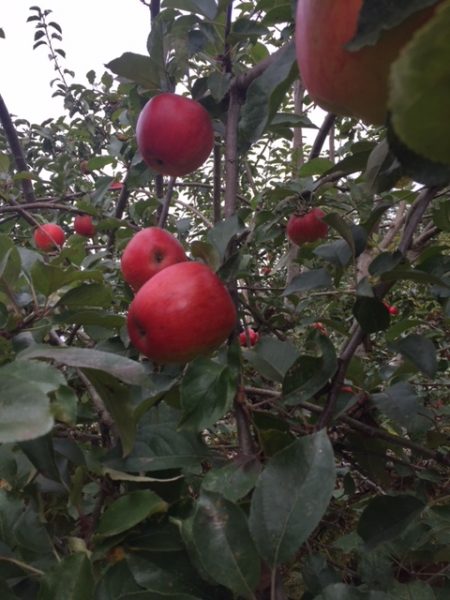 The apple press juicing event was organized for families to bring their own apples to juice if they did not have access to their own apple press. Donations were accepted but not required in order to maintain the excellent apple press the Russells had provided. An assembly line was set up in order to wash the apples, put them into the grinder, then to put them under the apple press, and then filter the juice into plastic containers we had brung for our own juice.